Airport FOD and habitat management
Airport FPS and habitat management are important factors within airport safety. After all, the airport industry is increasingly struggling with bird strikes; a phenomenon that is a major problem for flight safety worldwide. The cause of the problem has a direct link to grass management. A subject where TRILO can apply its expertise.
TRILO has spent years researching the relationship between optimal grass management (tall and short grass policies) and the risk of bird strikes / wildlife strikes. Discussions with various parties within the airport sector, including airport habitat managers, have taught us a lot about the issue and possible solutions. This eventually led to the development of a series of unique machines specifically suited for optimal grass management at airports. An important contribution to flight safety!
Bird and wildlife strikes: some facts & figures
Did you know that:
between 2000 and 2021 in Germany alone, 18,310 birdstrikes were registered?
some 97,751 wildlife strikes were reported worldwide between 2008 and 2015? (source: ICAO)
the annual damage due to bird strikes worldwide is estimated at over US$600 million (source: aviationmetric)
there were 292 fatalities worldwide between 1988 and 2019 due to wildlife strikes? (source: FAA)
one bird strike causes €150,000 damage on average if there is also damage to the aircraft? If the aircraft is not damaged, the cost still remains around €15,000.
Per year the damages in Germany amount to approx. € 17-45 million.
Increasing bird and wildlife strike occurrence
The above figures show that the problem of bird / wildlife strikes is common and poses a significant threat to flight safety. And this problem is growing, as the number of bird strikes is increasing. Not only because of the increased number of flights and aircraft movements and the trend towards faster and quieter aircraft. But also due to the increased population of birds near airports.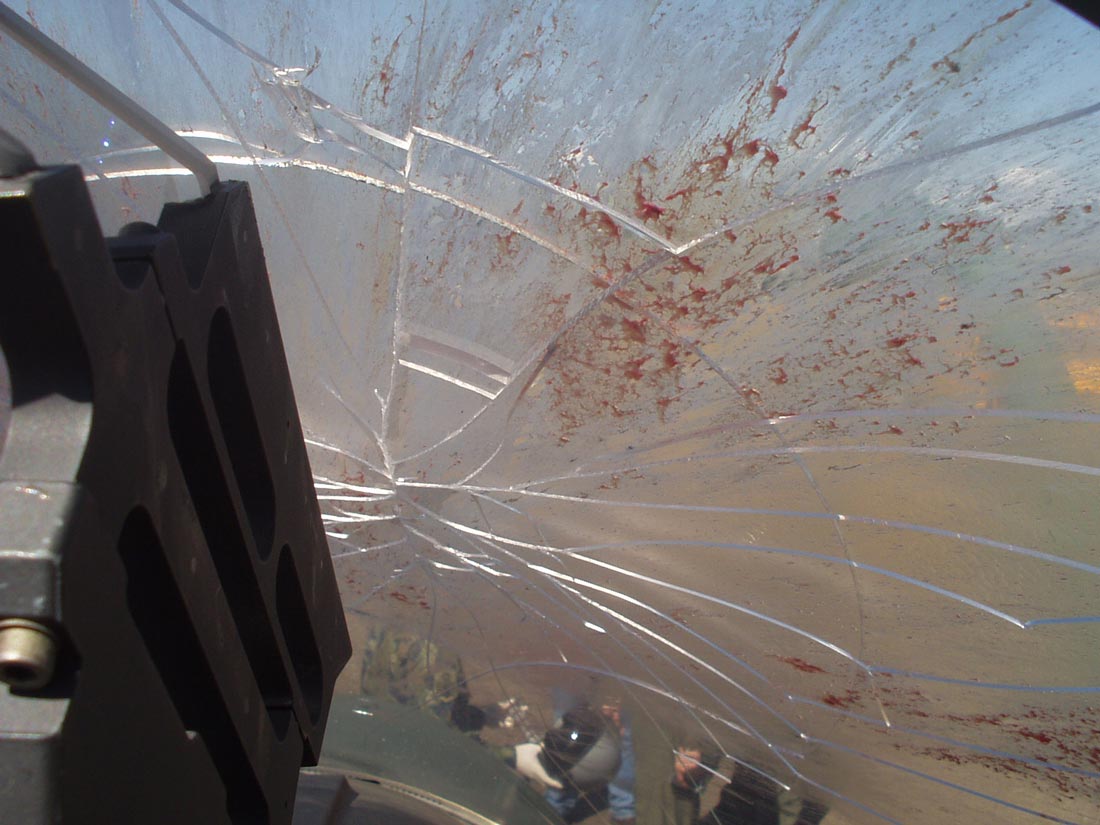 Taking away the food source: an effective solution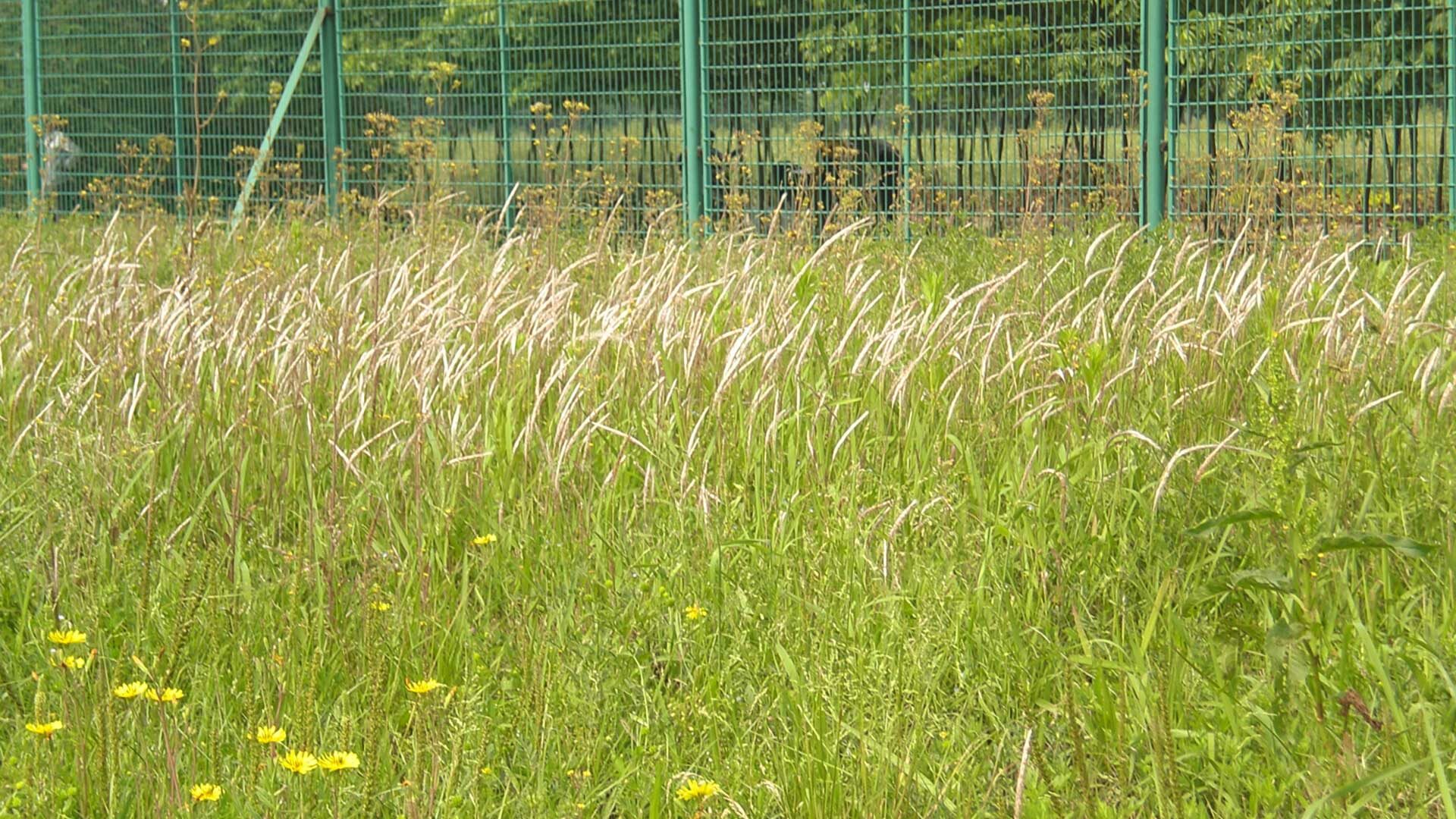 What do you do when you want to banish something or someone from an area? You take away the first necessity of life: food!
So in this case too, the most effective and logical solution to ban the birds seems to be taking away their food source. After all: no food, no reason to stay! And the number one food source for birds near airports hides in the substantial areas of grass. Insects, reptiles and small rodents thrive in these grass areas, making them an attractive area for (predatory) birds. Conclusion: crucial in reducing the risk of bird strikes is an effective habitat management, and hence effective grass management. This can be achieved by effective mowing of the grass areas. And that is where our TRILO machines come in!
Flight safety through good grass management!
Of course, mowing of the grass areas is common at airports. . But just old-school mowing is not enough to increase air safety. In fact, it might even reduce safety! After all, leaving the grass clippings behind after mowing poses a risk, in several ways.
Smart Habitat Management
Imagine a plane taxiing on the runway. The wings of an aircraft may hang over the side of the taxiway, right above the grass surface. The engines are now quite close to the grass and can easily pick up grass clippings. Or jet engines blow them on the runway. Thus creating a risk for the next plane taking off. When grass clippings end up in jet engines, they can damage fan blades, the edges of compressor blades or vanes. . Apart from this, grass that is not immediately removed can spread across the site and eventually clog drainage channels and gutters.
Furthermore, if grass clippings are left behind, an important food source for birds also stays behind Namely: the seed heads of the grass.. A favorite food source for granivorous birds. And, clippings that are left to rot over time also attract insects.
Removing Airport FOD
3. A similar danger is posed by FOD, another common problem at airports. FOD like plastic or paper waste, trash, broken parts, rags, etc. Any particle or substance that should not be on the runway, might find its way into an aircraft engine and is therefore extremely dangerous.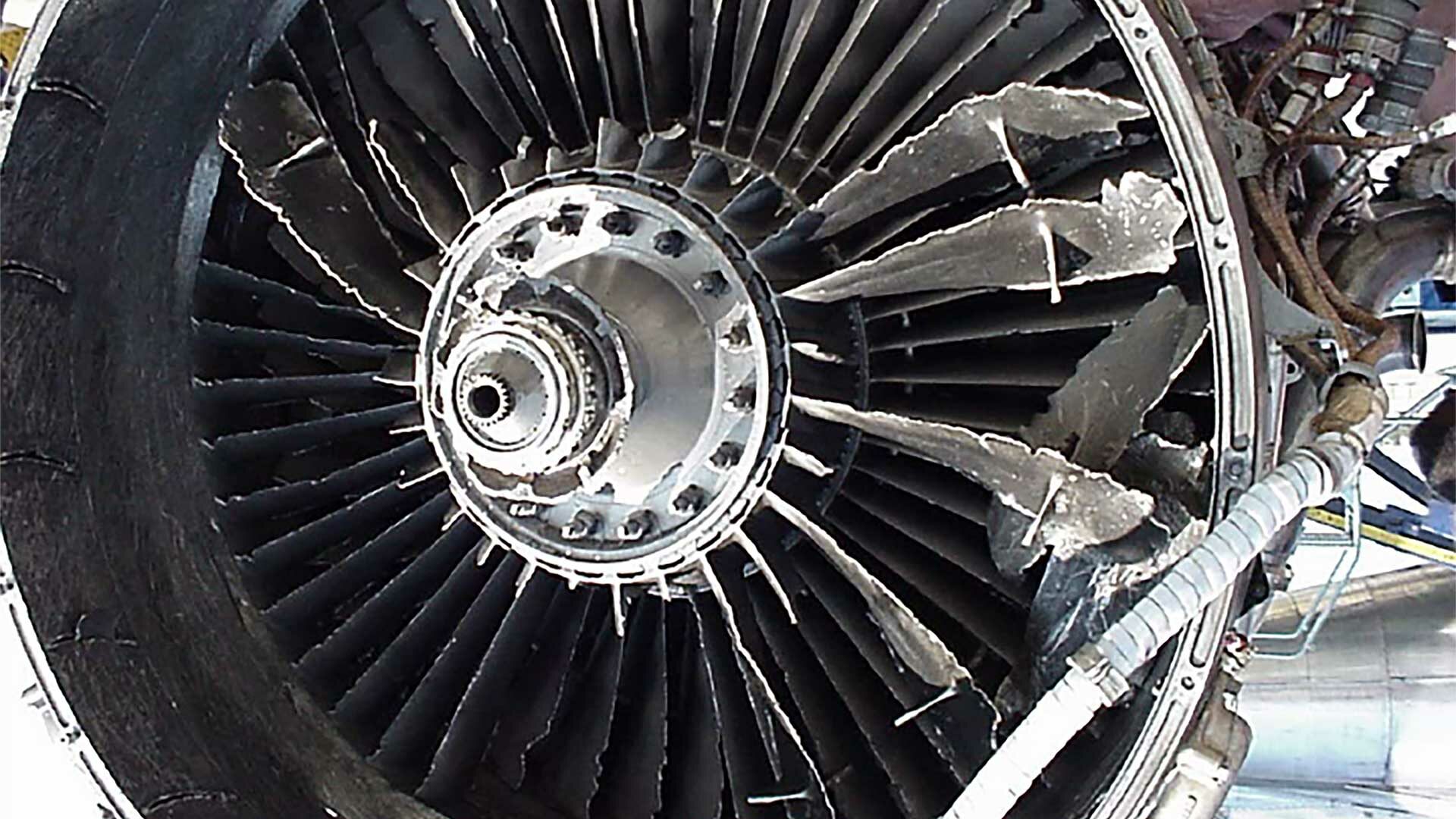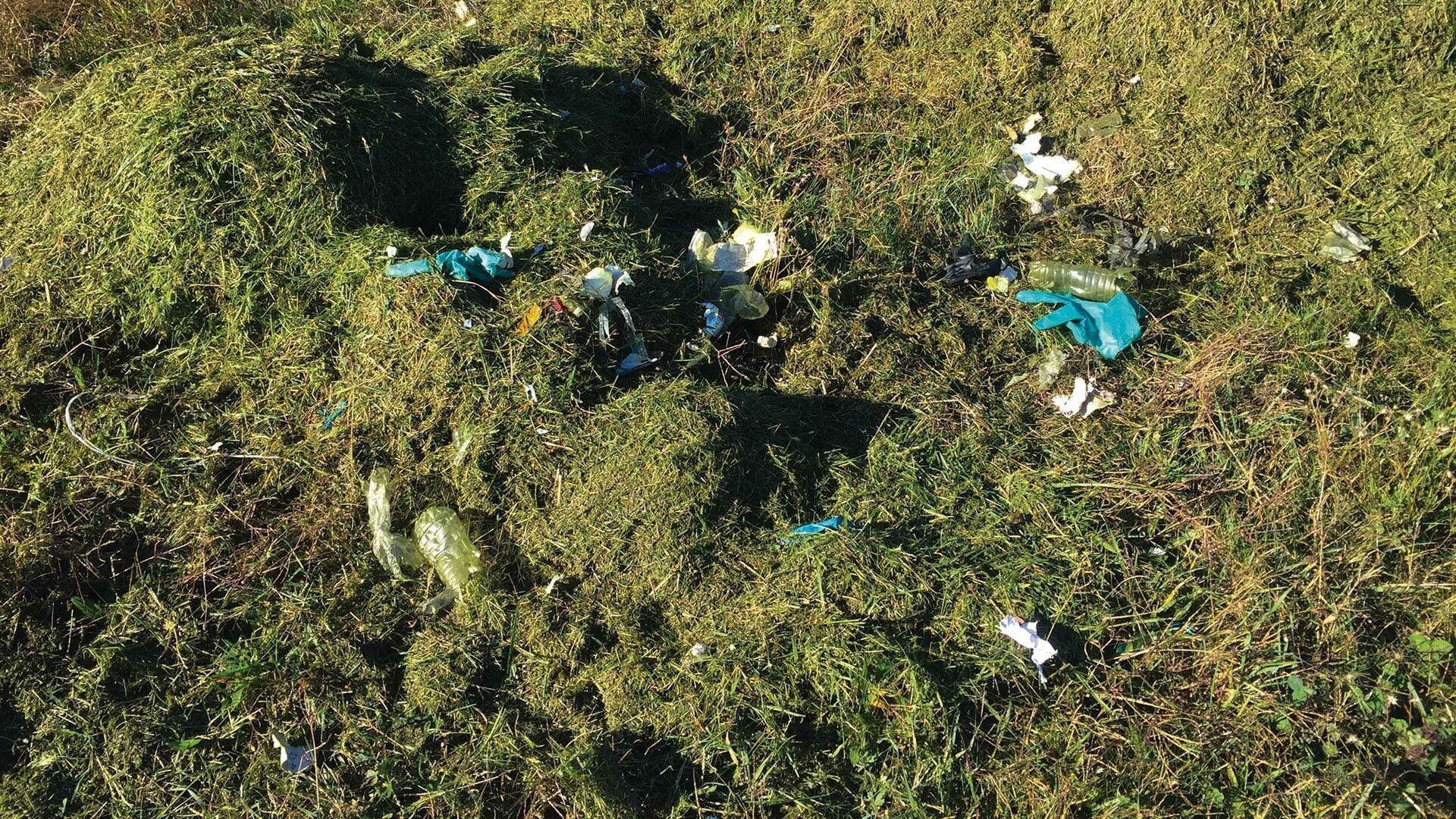 So apart from mowing the grass areas, it is just as important to collect the grass clippings
And that is exactly what TRILO machines do!
Mowing, collecting grass clippings and collecting FOD: all in one pass!
So the importance of mowing and collecting grass clippings at the same time may be obvious. TRILO develops and manufactures machines that can quickly mow large areas of grass while simultaneously vacuuming and collecting grass clippings and FOD. Especially for Airport FOD and habitat management, we have developed a comprehensive range of machines specifically for this industry. A series of unique machines, each with its own features. After all, all airports are different and face their own specific conditions.
Benefits of efficient mowing & collecting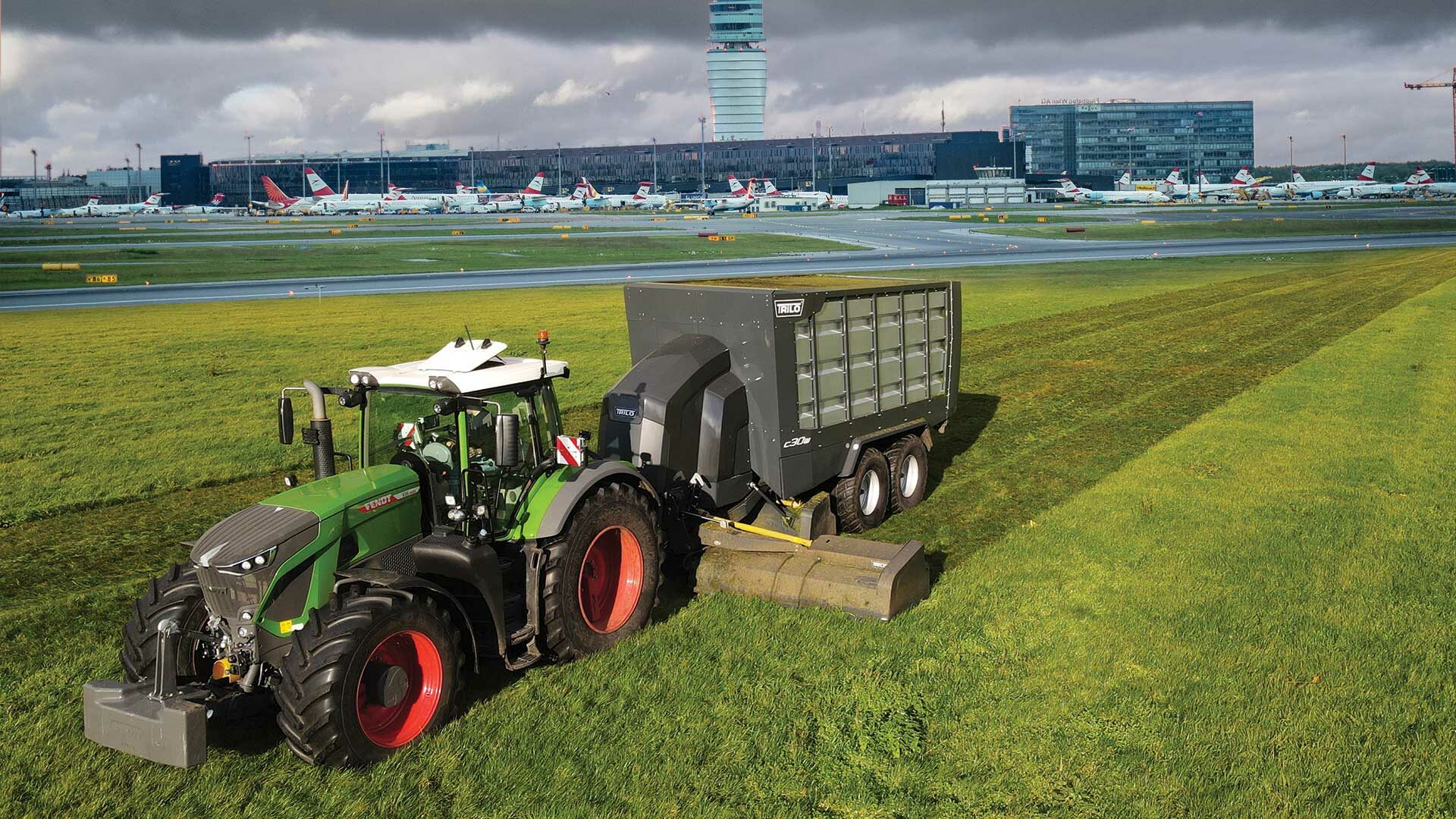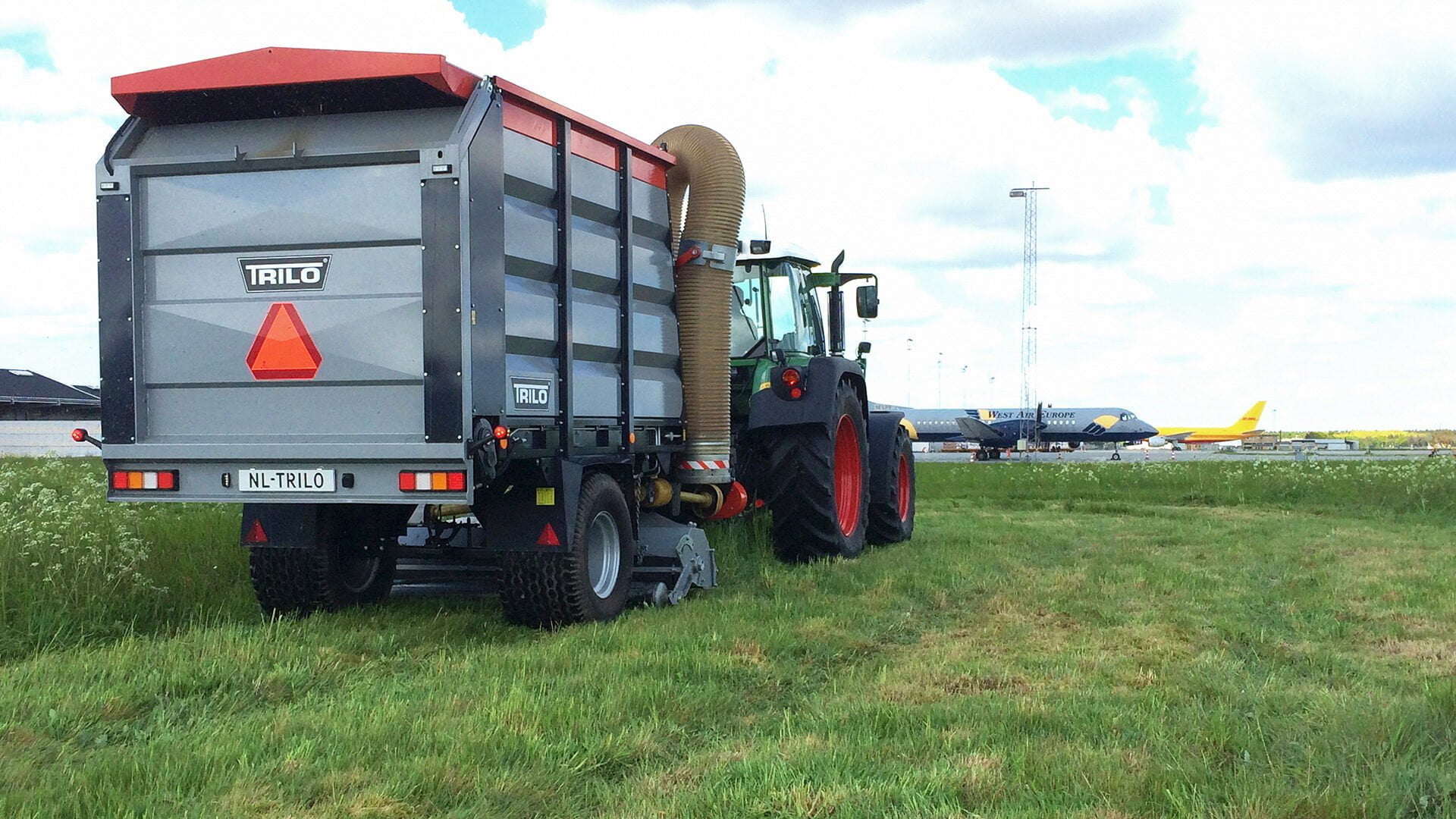 See our range of machines for Airport FOD and Habitat Management:
Contact us for advice on the most effective machine for your airport