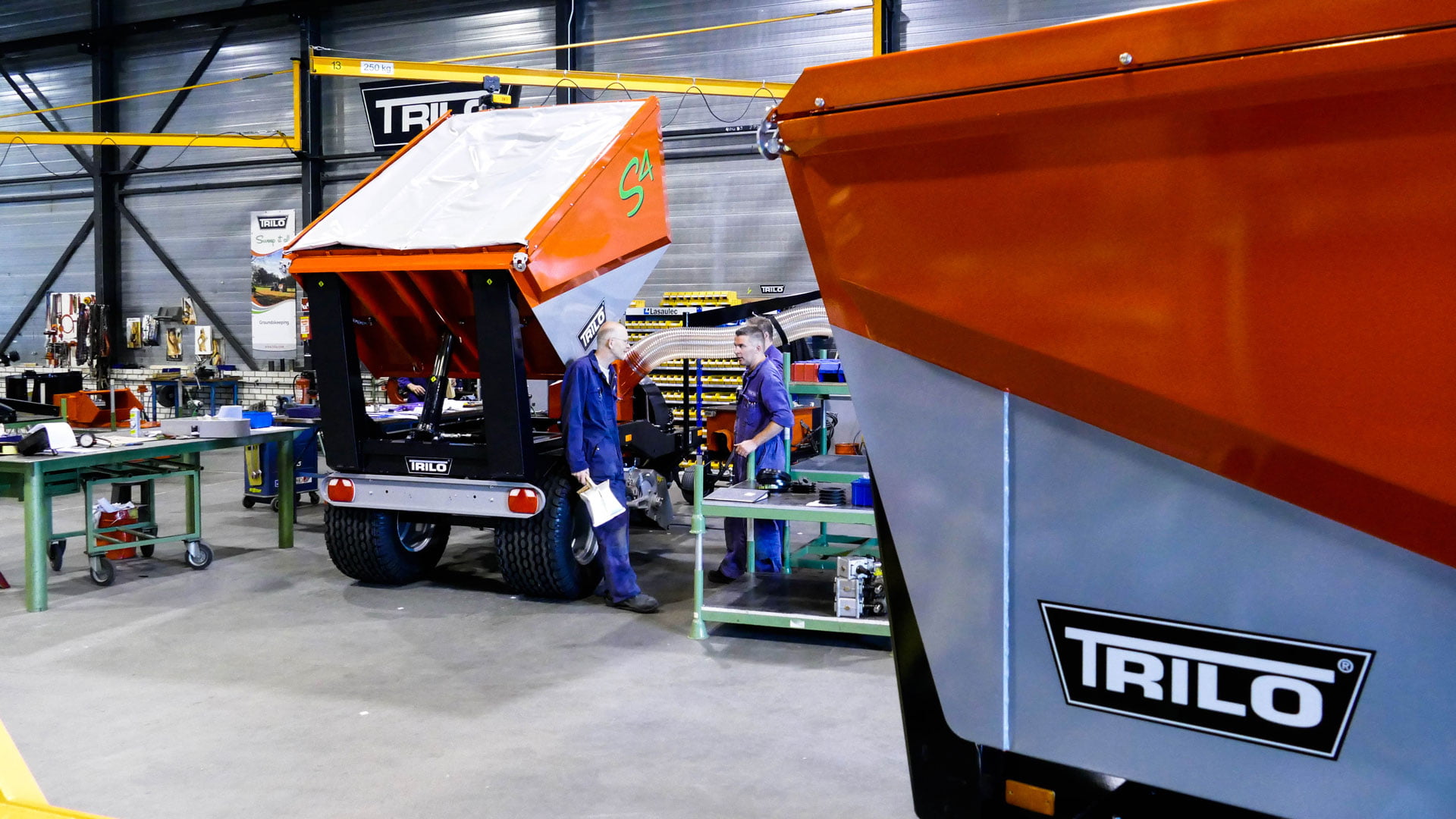 Our assembly team consists of 8 colleagues. At TRILO Smart Industries, we assemble high-quality and customized machines. Because of the unique and sometimes complex projects, you are always challenged.
For our assembly team, we are looking for a cooperating foreman (FT)
What you will do:
Each workday you start up with a stand-up with the team. You discuss the previous day's work so that everyone knows exactly what went well and what can be improved today. You must address colleagues on mistakes, but also hand out compliments when the team achieves successes. As a cooperating foreman, your job is to make sure that your team gets to work more efficiently and without problems.
Even when there are no problems, as a cooperating foreman you are never idle. For example, you help out on the shop floor, keep an eye on the schedule or check the quality of work delivered. Together with the team, you ensure that you deliver top quality work.
The duties of our cooperating foreman
Managing, supporting and motivating your team
Thinking along about improvements procedures and working more efficiently
Create, keep an eye on and adjust the schedule if necessary.
Assist with daily activities on the shop floor.
Control the execution and quality of work.
Your skills
Follow the leader, leader, leader… As a cooperating foreman, you lead without being the boss. Your enthusiasm means it takes little effort for you to get a team to work. And, of course, you yourself set a good example by cooperating nicely. You have a lot of people skills and quickly grasp what your team members need, whether that's extra explanation, a pat on the back or a heart to heart….
Furthermore, you have:
A completed mbo education in mechanical engineering and mechanical and hydraulic knowledge. And if you can check off these points, that's definitely a plus:
Experience with control technology
Work experience in a mechanical engineering company is a big plus
Living in or around Amersfoort
Your choice
But of course, you also get a lot in return for your work as an Operator Foreman at Trilo in Amersfoort. After all, you will literally be offered a world-class job. And, more…?
An excellent salary appropriate to your education and work experience
Pension contribution 60% by Vanmac
25 vacation days and 13 ADV days
Travel reimbursement
One-year contract with the prospect of a permanent contract upon good performance
And of course, hard work is rewarded. First of all with compliments, but also with family Christmas drinks and BBQs, various corporate tournaments and, of course, a drink on occasion during Friday afternoon drinks. And last but not least: Vanmac has a very active staff association that organizes extra activities for you and your colleagues throughout the year.
Are you the new Working Foreman for Trilo? Seize the moment and apply immediately! Want to know more about the position? Call or WhatsApp me, Alies Zeck, at 06-83208498. Or send an email to az@trilo.com