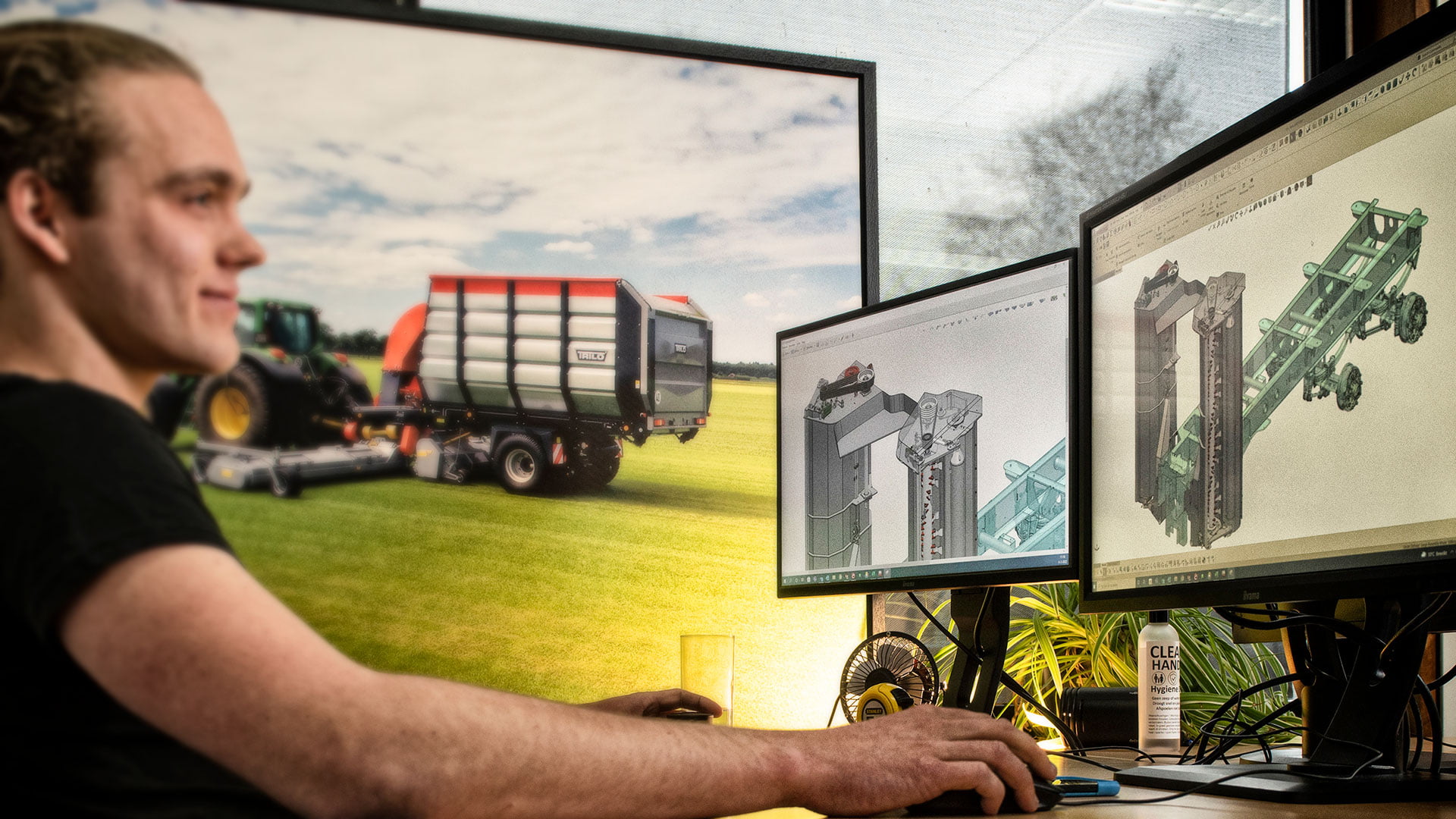 Contributing in a fair and sustainable way to a clean, safe and healthy world for all. Through optimal use of data, we cleverly and easily provide our customers with economical and sustainable assets for landscape and infrastructure maintenance.
Innovating, creating and selling advanced harvesting, greening and cleaning technology for now and future generations. TRILO creates customized machines that contribute to a clean and green living environment.
TRILO strives to be the world market leader in engineering by making the best machines in the world.
To join the Engineering team, we are looking for an independent and professional Mechanical Engineer with a positive work ethic.
As a Mechanical Engineer, you independently take on projects in which you translate the customer requirement(s) into the product. You will ensure careful preparation and transfer of both design and modifications to the machines.
Thus, we are looking for a Mechanical Engineer who:
Can lead projects independently,
Can set up and develop technical designs into functioning prototypes -.
And can make modifications to existing machines.
From Amersfoort, the machines go all over the world! Well-known soccer clubs such as Real Madrid, international airports in Hong Kong, for example, and renowned golf courses such as St. Petersburg. St. Andrews in Scotland gratefully use our machines under the TRILO brand name.
For you
A salary that matches your work experience and education
A very good pension plan with PMT for the metal and engineering collective labor agreement (contribution 60% by Trilo
An ambitious team, lots of freedom and opportunities for advancement
25 vacation days and 13 ADV days
Travel reimbursement
One-year contract with the prospect of a permanent contract upon good performance
Yours
Are you the Mechanical Engineer we are looking for! And would you like to become part of this ambitious party? Do you have a strong drive, the right mindset, a sense of responsibility and a high degree of independence and do you possess:
A completed college education in mechanical engineering
Affinity for developing new products
Experience designing mechanical systems (agricultural experience is a plus)
Knowledge and experience with 3D CAD software package, preferably Solidworks
Are you the new innovative Mechanical Engineer for TRILO? Seize the moment and apply immediately! Want to know more about the position? Call or WhatsApp me, Alies Zeck, at 06-83208498. Or send an email to az@trilo.com