Verti-cutting is the removal of a layer of thatch from grass fields. Over time, a suffocating layer of thatch will develop in each grass field. A grass field consists of soil that is covered with grass and this layer is located between the blades of grass and the soil layer. This layer consists of mosses, dead grass and plant clippings, organic material deposited by the wind.
A thatch layer thinner than 12 mm is beneficial for the grass. It provides coolness to the crowns of the grassroots and forms a springy layer that protects the soil with heavy use. If over time the layer becomes too thick, water, air and fertiliser can no longer easily reach the bottom. It also reduces the effectiveness of pesticides and forms a habitat for pests. Because the water can no longer be properly absorbed by the soil and remains in the thatch layer, it evaporates faster and the soil dries out faster.
Verti-cutting can help prevent these problems. Almost every grass field should be de-thatched about once a year. Thatched cool season grasses in autumn, warm-season grasses in early spring. There are two ways to scarify, with TRILO VCU verti-cutting units or with vacuum sweepers equipped with a scarifier shaft.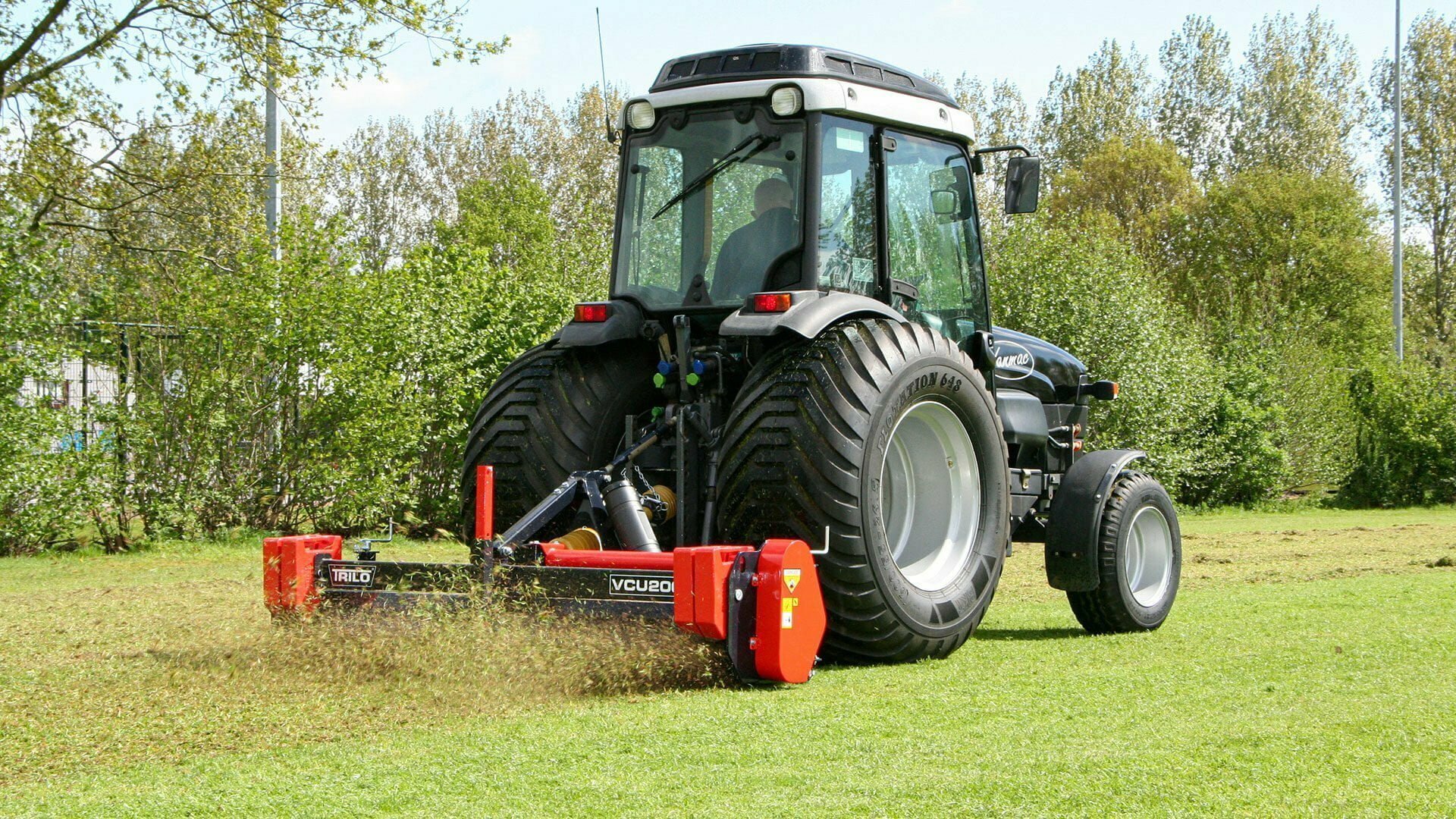 Verti-cutting with TRILO verti-cutter units
TRILO manufactures separate verti-cutter units that can easily be connected to a three-point hitch behind a tractor and are driven by the PTO drive shaft. The scarifier units are equipped with fixed knives with 5 tips that provide a very intensive way of scarifying with 5 cuts per revolution. The direction of rotation of the knives is in line with the direction of travel so that the turf is first cut open and then the thatch is cut out to the back. The advantage is that there a clean cut (wound) is created but also that it requires less drive power and reduces fuel consumption.
Easy to operate
Requires relatively little power
Working widths: 1.5 – 2.0 m
Suitable for categories 0, I and II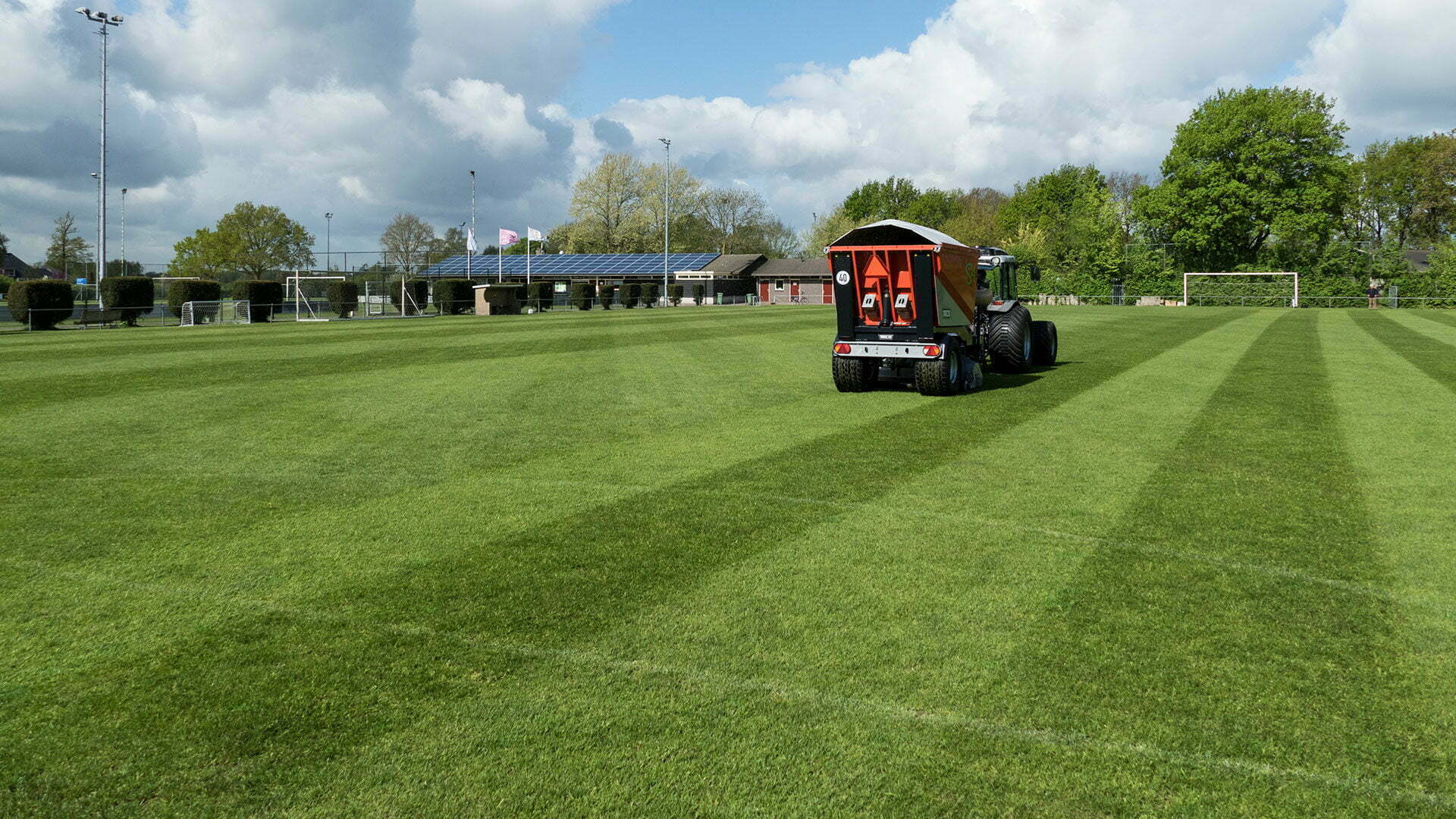 Verti-cutting with TRILO vacuum sweepers
TRILO vacuum sweepers can be easily coupled behind your tractor and can be fitted with various shafts. With TRILO vacuum sweepers fitted with a verti-cutting shaft you can cut and collect in one pass. The verti-cutting residues are collected and sweeped up immediately by rotating the verti-cutting shaft in the airflow of the suction hood. Unlike the VCU verti-cutting units, the scarifier shaft rotates against the direction of travel and the knives are mounted hinged to the shaft as swing blades. An advantage of this is that a knife can break away if it hits an obstacle, but verti-cutting can be carried out less deeply than with fixed knives.
Verticut and collecting in one pass
Driven by PTO drive shaft
Working widths: 1.8 – 3.0 m
Can be operated by one person